When it comes to birthday's or special occasions, I love shopping for the perfect card. I have a selection of stores that I know have a varied and good range of cards to look through. I love picking a card that fits the personality of the person receiving it and it also has to be nice looking and good quality.
So I was excited when the new Hallmark Interactive Cards turned up, as I had heard they were not only great quality, lots of fun but also full of personality, exactly what you want on a special occasion. When they arrived I wasn't disappointed and would definitely say these are some of the coolest cards I have seen in some time.
As the name suggests they are interactive and there is one to suit every person celebrating a birthday. You can see below a selection of 10 of the interactive cards, but to really see how wonderful they are you need to see them in action…….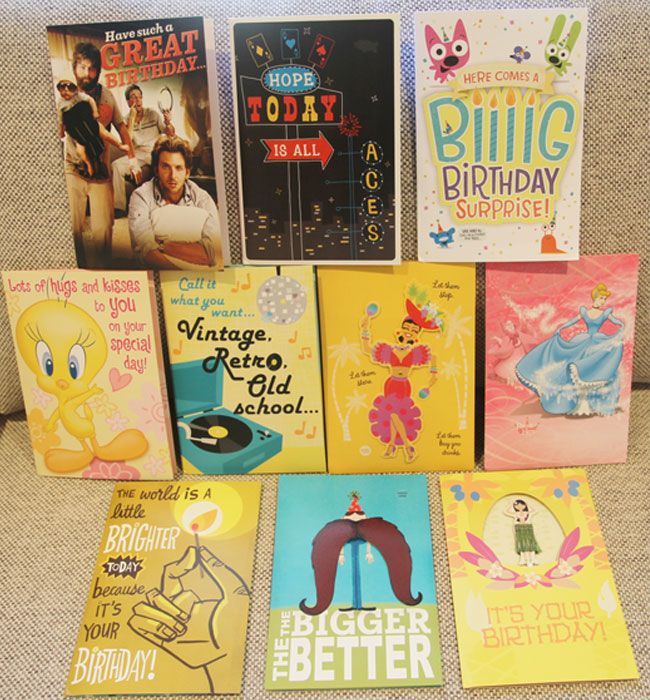 I put together a short video to show how each of the cards work and how they come to life.
I actually think they are all terrific and can see giving them to people on special birthday's such as 18th, 21st, 30th etc and I think they are perfect to use when giving a gift card, as they make giving a fairly boring gift card, just a little more exciting! However, if I had to choose a few stand out favourites, I adore the Bibbidi-Bobbidi-Boo Cinderella card for little girls, The Blowing Out Birthday Candles card where you literally blow out the candles and Hula Girl is just fun! They are unique and something different that people wouldn't expect in a card.
The cards retail for an average price of $10, so they are on the more expensive end of cards. However I think they are such good cards that the price is justified and  I can see a little girl keeping her light up, musical Cinderella card till the battery runs out.
(THIS GIVEAWAY IS NOW CLOSED)
Disclosure: This is not a sponsored post. This post was written for Divine Finds & Hallmark who provided the complimentary cards for review in exchange for my honest and own opinions.