I have enjoyed using the Philips AirFloss over the last few months and keeping my teeth sparkling clean. It is a fantastic invention that makes flossing so easy,  it is now no longer a chore! If you missed the review from a few weeks ago or haven't had a chance to read it yet, you will find it below….and keep reading to the bottom for your chance to win!
Do you hate flossing? Getting out the piece of flossing tape and trying to stretch your jaw open as wide as possible, while almost putting you entire fist inside your mouth, to get to the very back teeth. Sound familiar? This is what it is like for me when I do actually floss. I will admit that I never use to floss everyday, brush yes, but floss no. Basically it was just to much of a painful process! that was until I got the new Philips Sonicare AirFloss to try out and I am now a flosser convert. It is seriously so easy and works so well that flossing is no longer something I avoid.
What makes the Philips AirFloss so good, that I am now a convert and happy to floss?
It doesn't use flossing tape but Microburst technology instead, which is the fancy name for quick bursts of pressurized air and micro-water droplets. It is highly pressurised and really helps clean deep between teeth where a toothbrush can't reach.
It claims to take only 60 seconds to floss and that is spot on. I can easily floss in between all my teeth in that time using the AirFloss.
It doesn't hurt and has never been painful or caused bleeding like flossing tape can sometimes do.
The handle is slim and easy to hold and the long, slim and angled nozzle reaches back teeth easily
It uses water and air, so no need to buy anything special to go with it (although you can use mouthwash if you wish)
It is rechargeable and so far I have had it off the base for 2 weeks and it's still working perfect!
It has a simple button to press on/off and it has an easy click big button to release each burst.
The reservoir is easy to fill up and does an entire session. (It does says it will do 2 sessions but I found that generally it lasts one good session. Not a real issue though as you just fill it up with water again in a couple of seconds)
So yes, it is really, really good and I love it, but I haven't mentioned if it is messy or not?
I have mentioned before, that I tend to brush my teeth in the shower and I have found that using the Philips AirFloss in the shower has been really good too, because it can be a little messy at times. This is not to say you can't use it at the sink, because you most certainly can, and it is designed to be used at the sink primarily, but a worthwhile tip is to lean over and lean into the sink, because as you click the button to make it burst, there will be a little of the water and air that shoots between your teeth, come back as it bounces off your teeth. I discovered this the very first time I used it, as I smiled, looked into the mirror to check the placement and pressed the button to find, yes it had flossed my teeth but also put water over the mirror.
I haven't been the only person using the Philips AirFloss in the house and Sparky, who HATES flossing, has been really impressed with it too. With teeth that are not Hollywood straight flossing is even worse for him and he described the Philips AirFloss as "feels different but is works". So a winner!
The Philips Sonicare AirFloss retails for $169 and if you hate flossing, don't like using flossing tape, have crooked teeth, avoid flossing becuase it takes to long or just can't be bothered but know you should be doing it, then I can highly recommend this for you. Your teeth will feel clean and flossed really well. So glad someone thought of this product!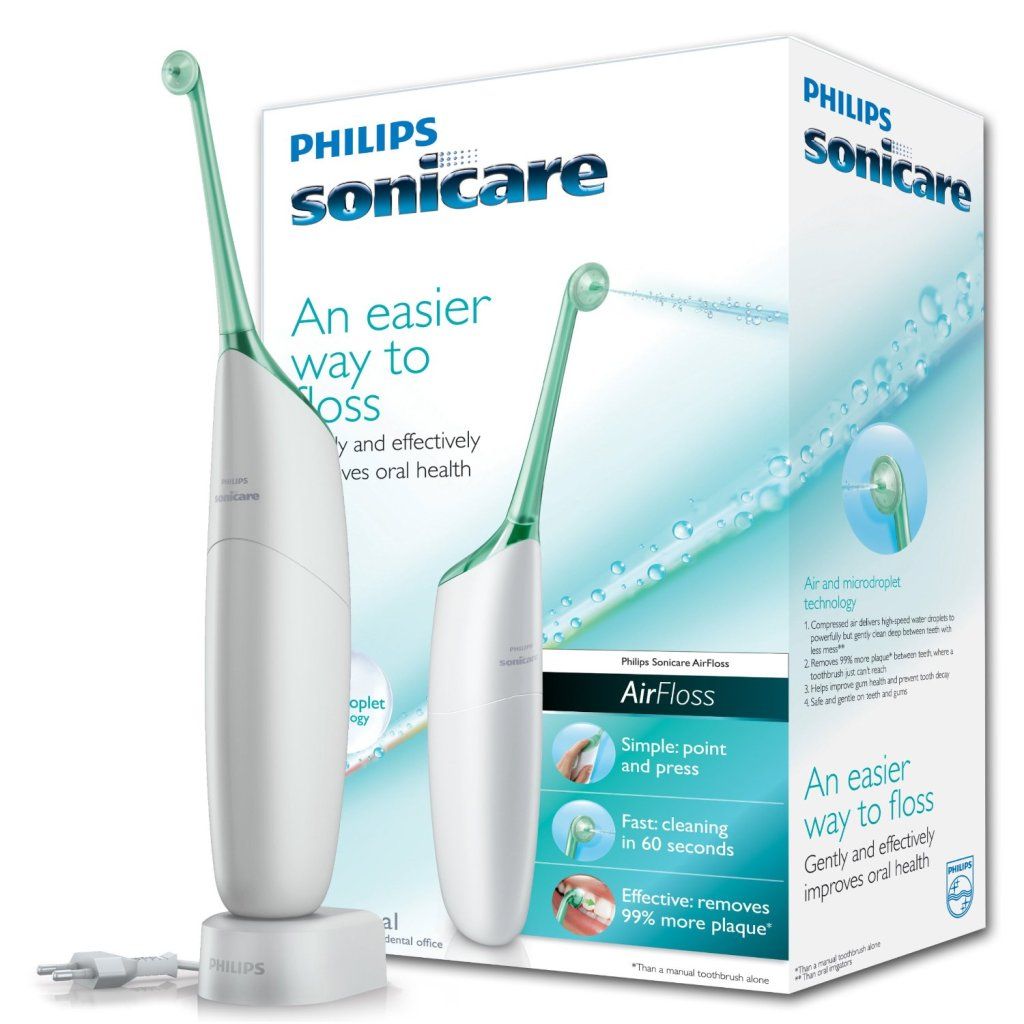 *Note this is not a sponsored post and I received a Philips Sonicare AirFloss for review. All opinions expressed are my own.  
Do you hate flossing?
What do think of the new Philips Sonicare AirFloss?
Would it be something that you could see yourself using?
 (THIS GIVEAWAY IS NOW CLOSED)
Disclosure: This is not a sponsored post and no monetary compensation was provided nor offered. The products as mentioned in the review, were supplied and all views, opinions and impressions of the review items are my own based on my personal experience with the product.